We are getting a reputation for holding a jolly good workshop at the Flower Farm, they are becoming very popular indeed and we're really looking forward to throwing the doors open and welcoming you all back for our new season of workshops.
Whatever the subject, tea, cake, chatter and lots of flowers are guaranteed. Use the link at the top of the page to add yourself to our mailing list to be sure of finding out about our latest programme.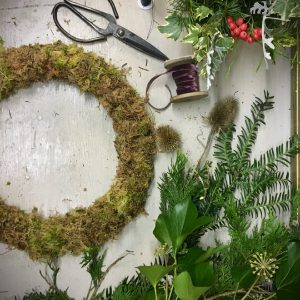 Meryl and I are very pleased to offer our Christmas
...
No event found!