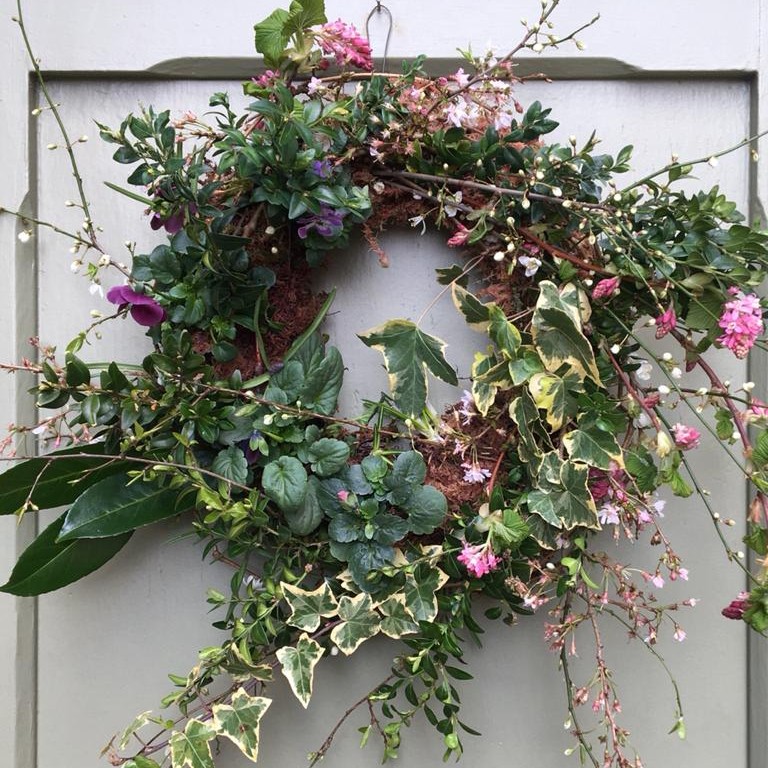 Make a Living Spring Wreath
We're very excited about this workshop as we'll be showcasing something we've been working on for a while. We'll be using sustainable hemp which is grown near Tadcaster rather than the naughty sphagnum moss.
Meryl will show you how to make a "moss" ring from hemp which you will then plant up with spring flowers and foliage to make a living wreath to take home. All suitable flowers and equipment will be provided with tea, coffee, cake and natter.
If weather allows the workshop will be outside, amongst the flowers at our flower farm, if not we'll be at our usual spot at Brick Hill Farm at Scholes.
An email with full details of the workshop will be sent as a reminder the week before the workshop.
If you need to cancel we offer a full refund up to a week before the advertised date and a 50% refund from then on.
Sold out!