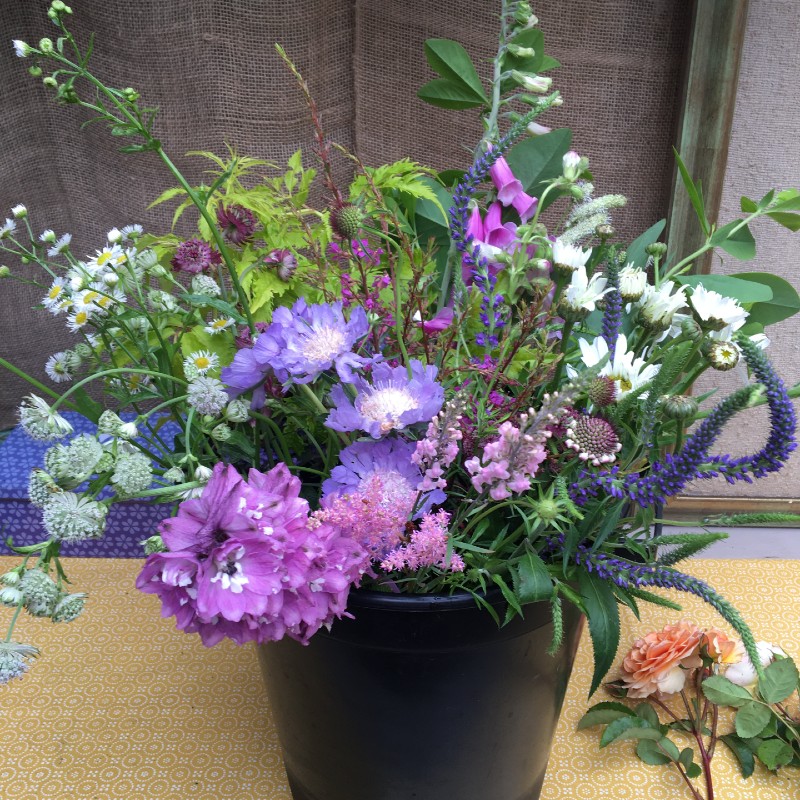 Summer Garden Bouquet
Everyone who joins us for this will be given a bucket to fill with seasonal summer blooms and foliage cut straight from our flower farm.
Meryl will demonstrate how to make your very own garden style bouquet from your flower bucket which will be accompanied by cakes, drinks and a natter.
If weather allows the workshop will be outside amongst the flowers at Hartshead Nurseries, if not we'll be down the road at our usual spot at Brick Hill Farm at Scholes.
We expect the workshop to last about two hours but please allow for some over run. If you need to cancel we offer a full refund up to a week before the advertised date and a 50% refund from then on.