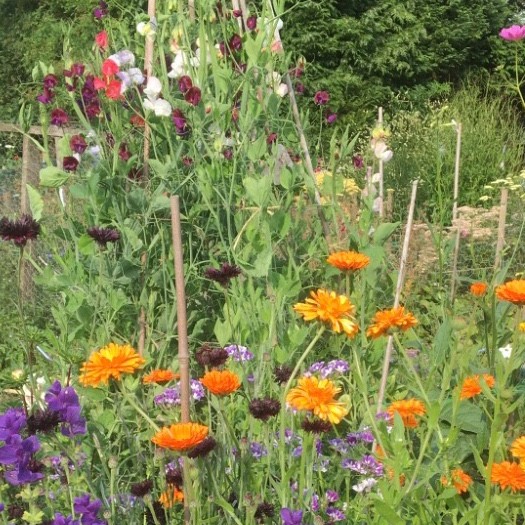 Grow Your Own Cut Flowers (Plants Included)
Would you love to have your own cut flower garden? But you find the choice of plants bewildering and you don't think you know how to look after them properly?
We have just the thing for you!
Come along to our "Grow Your Own Cut Flowers" workshop held at the Yorkshire Flower Farm at Hartshead Moor top amongst our cut flower beds. You will receive your very own kit to take home including a selection of Meryl's favourite plants for growing, cutting and arranging. She will the show you exactly how to plant them and give you tips on taking care of them through the season to give you a constant supply beautiful blooms. There will be refreshments, a chance to ask questions and have a wander through the flowers.
Each kit will contain enough plants for four square metres or you can interplant in your current borders, Meryl will show you how. You will get a pot of sweet peas with 6+ plants ready to divide, canes and pea and bean netting are also included for support and another 20 mixed plants in a full combination of all styles, shapes, sizes and textures that will keep you in posies, bouquets and vases all summer long.