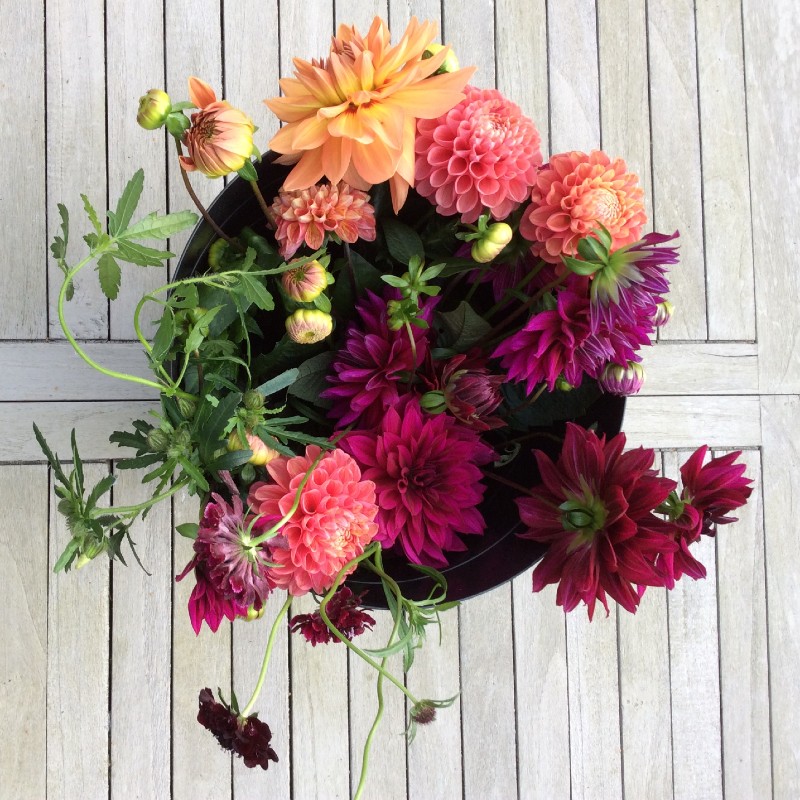 Dabbling with Dahlias
The Dahlia season will be in full swing so come along and join Meryl as she explains away the mysteries of growing these exotic looking flowers.
You will also be shown how to successfully include Dahlias into a vase arrangement and we'll supply all the flowers and even a vase for you to create your own and take it home.
We will be hosted by Beardsworths at Brick Hill Farm and the workshop will be outside, under a gazebo on the summer house lawn.
We expect the workshop to last about two hours but please allow for some over run. If you need to cancel we offer a full refund up to a week before the advertised date and a 50% refund from then on.